James Bond Movie Homepage
Theme Music (MIDI & WAV), Posters, VHS, DVD
and of course; "The Beautiful Bond Beauties".



Click On LOGO To Enter Homepage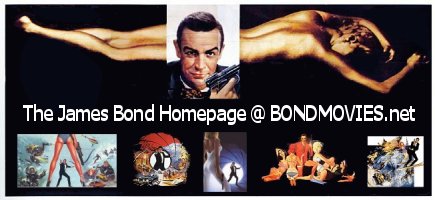 Due to your overwhelming support, I was forced to remove all the movie songs.
To help, purchased a new domain called "BONDMOVIES.net". The movie songs will
be added to the new site. I will also offer a new Music CD with the all the Bond
themes, except "Die Another Day" which will be added in the near future. Your
support will help keep the new site up and running for a very long time. Thanks.


CLICK ON BANNER TO GO BACK TO MOVIE HOMEPLACE